Security
Edit Profile
Jobs
Communication
What's new - Fashion & Trends
Fashionable Google Glass's Frames
When Google Glass launched, most of us imagined a fusion between a pair of frames and a laptop. The result was far less chunky and, actually, quite subtle, considering that you're accessorizing your forehead with a camera. But any attempt to just wear Google Glass on their own – and all the time – did make the wearer look like a Star Wars extra. Google's solution is to produce well-designed frames that are compatible with the camera equipment.
The newly announced Google Frames buck the trend of having to choose between a hi-tech and fashionable product . The Google Titanium line, a collection of four unisex styles constructed to easily fit with the Google Glass camera, is spot on. The black titanium is sleek and minimal. These frames have all the hallmarks of timeless design – and that makes them stylish rather than fashionable.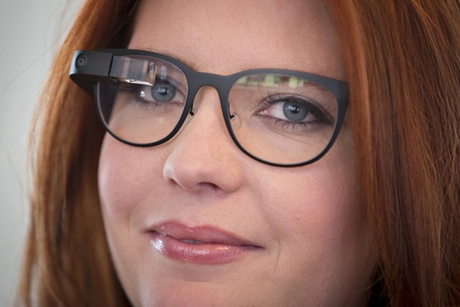 The frames come in four different styles: Split, which is loosely based on a Ray-Ban Club Master with a thick top half and slim bottom frame; Thin and Bold, both of which are rectangular in shape; and the Curve, with its slightly more rounded shape. Although all the frames leave nothing to wish for in terms of design, there's no denying that having a camera, albeit a small one, attached to one eye kind of cramps the style. But we're always more comfortable with what we know and like – and scared and uncertain of something new or groundbreaking.
Technology and fashion often struggle to go hand in hand: we rely on the former to be functional, versatile and practical, while the latter is anything but. Fashion is for now, not five years' time. The challenge for all the hi-tech giants such as Apple, Microsoft and Google, is to develop and produce tomorrow's gadgets in a tasteful way. Google appears to have risen to that challenge with their Google Glass frames.
Now they just need to fix the price!!!
What's new - Fashion & Trends
' section
Comments
Be the first to add your comments
---
Comment on this article
Login
to submit a comment
What we offer
GajGal is an expanding community of mothers helping mothers. Our motto "Get a Job | Get a Life" is based on the belief that for mothers wanting to get back into the workforce, finding a job with "the right level" of flexibility, empowers working mothers to live life on their own terms and better control their own destiny.
GajGal aims to address this "new reality" through four core components:
1. Job Search and Matching tools to streamline finding the perfect fit for flexible work arrangements.
2. Access to Benefits that in the traditional work environment have been provided by full time employers. GajGal helps to provide a critical mass of members to ensure access to a range of benefits options that we are continually working to expand and improve on.
3. Working Mother Community to provide access to news, blogs and articles of interest and importance to working mothers and a social networking community that working mothers can interact with and draw on for support.
4. The Entrepreneur Zone is for mothers aiming to start their own business and expand on the concepts of working mothers helping working mothers succeed.
Success stories
Shayne Duke
"Using your Benefits link made it easy to select from a wide range of health insurance offerings and narrow down the various plans available that best fit my needs. Being able to make a side by side comparison of the details further helped me make an informed decision on a plan with great rates. The application is swift and uncomplicated"
Amy Rogers
" WOW this is a fantastic idea aimed at a true need. I have had a hard time preparing to go back to work after staying home with my two kids for the past 4 years. I am so excited to start adding my requirements and get started on the search. The Latest News and Benefits are an excellent idea. I would come here to read this even if I wasn't looking for a job right now"